On the final licencing stage the construction of the 5star hotel in Rethymno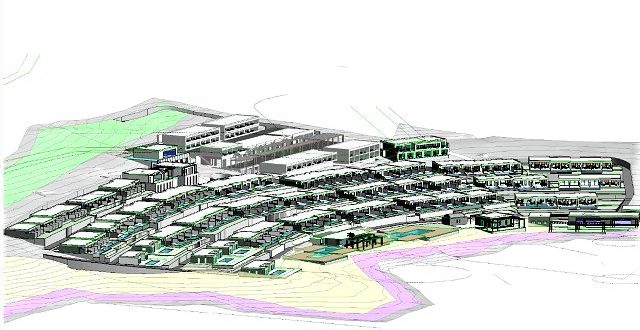 On the final licencing stage the construction of the 5star hotel in Rethymno
The Environmental Terms for the new five star hotel unit, 548 beds capacity, in Rethymno were approved pending on adjustments.
AEPO's validity will last 3 years. During this period, the project operator must proceed with the actions provided by the Legislation for the study, licensing and construction of the connection projects with VOAK or for finding and generating another road connection for the hotel.

In any case, it is not allowed to start the hotel's operations if it has not been previously studied, licensed environmentally and the traffic junction of the hotel and the necessary road accompanying works of VOAK have been constructed.
The new hotel owned by the company HOTELLAS SA. will be built on a coastal plot, at the location 'Katevati' of the Geropotamos Municipal Unit in the margins of the Municipality of Mylopotamos with a total length of 800 m on the national road Heraklion-Chania. The plot which was finally licensed spans 177,628.90 sqm with a total of 16,233.33sqm of buildable area.
The hotel unit will comprise 31 building complexes which will be arranged amphitheatrically on the plot, with a total capacity of 548 beds, all of a translucent layout, with exclusive outdoor use.
In the central outdoor area are located customer service functions and recreation areas in three separate squares, at different levels:
In the first square there will be a restaurant Evadou 500 sqm and a dining area is created on the western border of the outdoor area to the beach on the northwest side. Also in this square, there is a gathering area with an area of ​​35 sqm, a cafe with an area of ​​120 sqm and a children's building with an area of ​​35 sqm.
In the second square there are the main swimming pools with a total area of ​​613.61 sqm and a restaurant with a total area of ​​250 sqm.
There is still an outdoor area with northeast orientation and sea view.
In the third square are developed the beach bar with an area of ​​200 sqm and the entertainment halls with an area of ​​55 sqm.