Intrakat inks agreement with Parkwind to develop offshore wind parks in Greek seas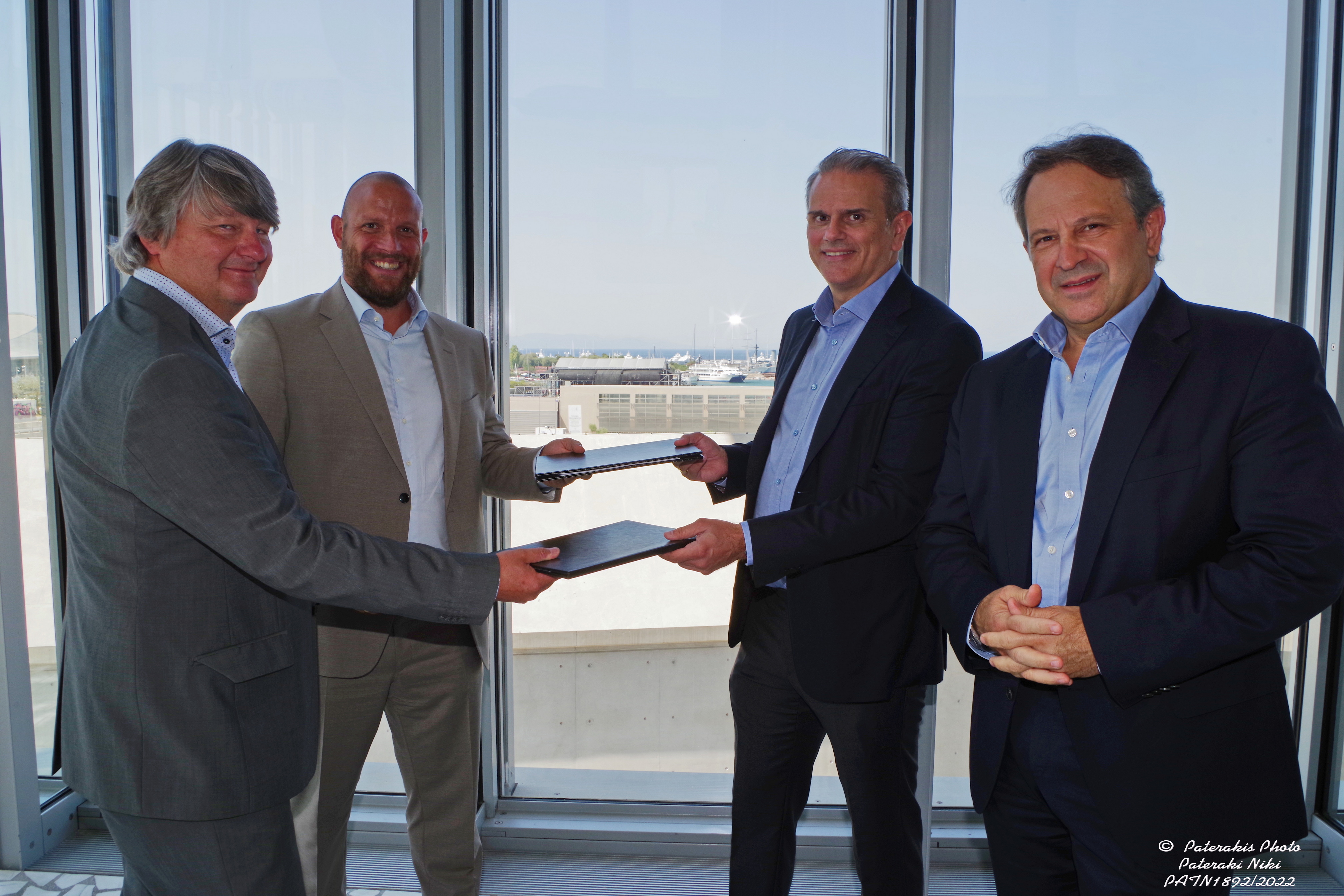 Intrakat inks agreement with Parkwind to develop offshore wind parks in Greek seas
Parkwind and Intrakat announced an official partnership to jointly develop offshore wind opportunities in Greek waters. Bringing offshore development experience and a deep knowledge, the two companies bring forward complementary competences in offshore development and local infrastructure experience.
With headquarters in Greece and a significant international presence, the Intrakat Group, key member of Intracom Holdings, is a leading player in the country's construction sector and delivers high end products in an integrated portfolio of activities, including Infrastructure Public Projects, PPPs – Concessions, RES – environmental & Real Estate development projects.

Intrakat Group, having significantly enhanced its activity in renewable energy within 2021, currently has a portfolio with total capacity of over 1 GW. At the same time, Intrakat Group expands its activity to the electricity storage stations with the development of 9 licenses.
Parkwind is an independent green energy company that develops, finances and operates offshore wind farms. With four wind farms under operational management in the Belgian North Sea and a fifth currently being installed in Germany, Parkwind will soon have over 1 GW of capacity under its management. This agreement comes in scope of Parkwind's international expansion strategy and an increased call for significantly more offshore wind development throughout Europe.
François Van Leeuw, Parkwind's co-CEO, commented: "With a partner like Intrakat, we know that we have what it takes to offer Greece the best of offshore wind. The complementary nature of our partnership is the key to developing a value proposition that can kick-start offshore wind in Greece. We are grateful to have a chance to start working together in an environment that is open and productive."
Petros Souretis, Intrakat's CEO & Loukas Lazarakis, Inkat Energy's CEO, commented: "As part of Intrakat's Group growth and investment strategy in renewable energy, we are moving into an important and extremely dynamic, I believe, strategic partnership with Parkwind, an innovative company with a leading position in the field of offshore wind farms. Greece, within the next years will develop this type of wind farms, which has obvious, multiple benefits, on a large scale. With the know-how and experience of both Intrakat and Parkwind, we aspire to become leaders in this field".