An increasing trend was recorded in 2022 in the total demand for natural gas in Greece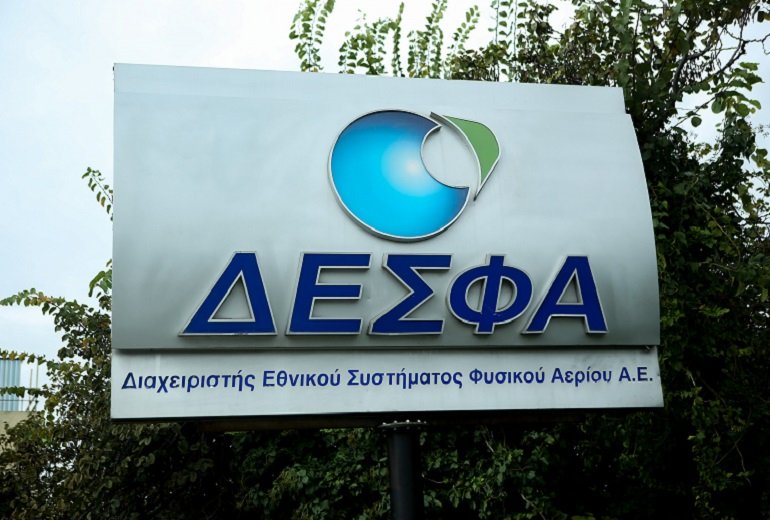 An increasing trend was recorded in 2022 in the total demand for natural gas in Greece
An upward trend in gas demand mainly driven by gas exports, was recorded in 2022
An upward trend, driven by gas exports, was recorded in 2022 in the total demand for natural gas in Greece, according to DESFA data.
The Revythoussa LNG Terminal (entry point Agia Triada) was the country's main natural gas entry point, while the interconnection point with the TAP pipeline (entry point Nea Mesimvria) also contributed significantly to the inflow of natural gas into the ESFA.
Specifically, according to the relevant data of DESFA for 2022, the total demand (domestic consumption & exports) of natural gas increased by 11.11%, reaching 86.18 Terawatt hours (TWh) from 77.56 TWh in 2021.
The 19.04% decline in domestic consumption, from 69.96 Terawatt hours (TWh) to 56.64 TWh, was overshadowed by the remarkable 288.68% increase recorded in natural gas exports from 7.6 Terawatt hours (TWh) to 29.54TWh. In particular, 34.27% of the total demand for 2022 related to natural gas exports, mainly to Bulgaria from the interconnection point in Sidirokastro, while smaller quantities of natural gas were also exported to Italy through the TAP pipeline from New Mesimvria.
Accordingly, natural gas imports amounted to 86.16 TWh, recording an increase of 10.84% compared to 77.73 TWh in 2021. The largest quantities entered the country from the Revythoussa LNG Terminal, which covered 44.2 percent % of imports, recording a significant increase compared to last year. In second place was the entry point of Sidirokastro, which covered 34.34% of imports (29.59 TWh), followed by the entry point in Nea Mesimvria, which, through the TAP pipeline, covered 18.64% of imports ( 16.06 TWh). Finally, Evros Gardens covered 2.82% of imports (2.43 TWh).