The Datong Art Museum designed by Foster + Partners opens its doors to visitors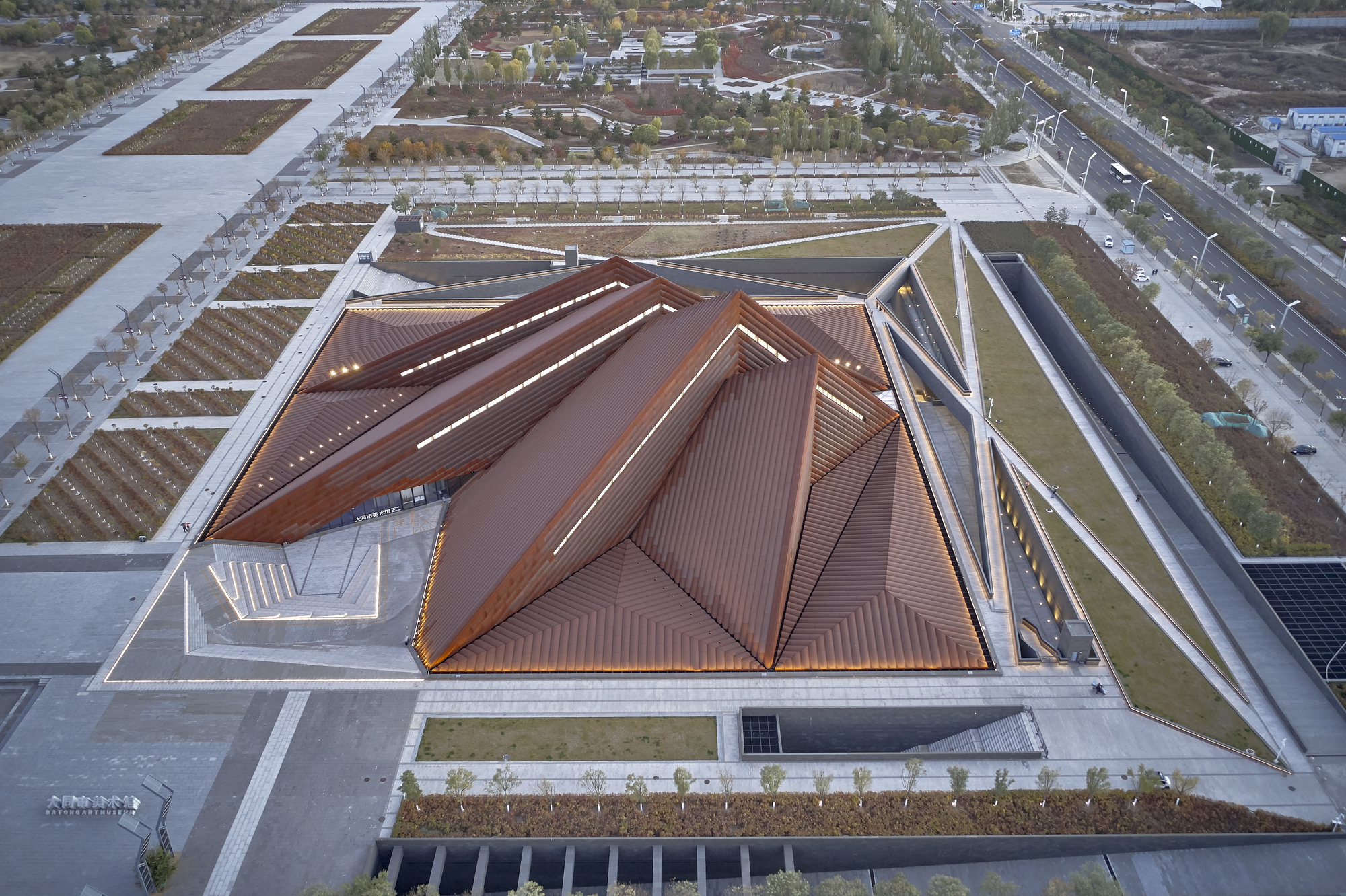 The Datong Art Museum designed by Foster + Partners opens its doors to visitors
The impressive building spans 32.000sqm and in located in Chinese town Datong.
Datong Art Museum – an important new cultural destination in China – has opened to the public with a special exhibition featuring oil paintings by local artists.
One of four major buildings within Datong New City's cultural plaza, it is set to become a new hub for creative industries in the region.

According to Foster + Partners official press release, the building's sculptural form has been conceived as a landscaped terrain with a series of interconnected pyramids emerging from below the earth – the gallery spaces are sunken below ground and surrounded by landscaped plazas. Complementing the museum's cultural programme are a series of spaces dedicated to education and learning, including a children's gallery, media library, archive and art storage facilities.
Visitors are guided towards the museum by strong diagonal paths in the landscaping. The entrance is via a winding sequence of ramps, which lead down into an open sunken plaza – this also provides an amphitheatre for outdoor performances.
Entering the building, visitors arrive at a mezzanine level that reveals a spectacular overview of the Grand Gallery, the social heart of the museum, which measures 37 metres in height and spans almost eighty metres. Further climate-controlled exhibition spaces are placed around the perimeter of the museum on a single level, allowing for ease of access.
A key aspect of the building is the focus on education and learning with a dedicated children's gallery, filled with sunlight from tall, south-facing windows.
A smaller education centre and a media library complement the education programme and there are facilities to support artists residencies, talks and conferences.