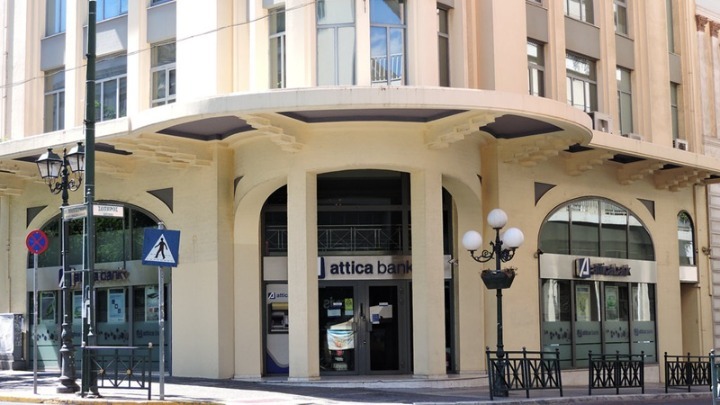 We are deploying an ambitious plan in Attica Bank
Attica Bank is the fifth largest bank in the country by assets, but was made known as the "big patient".
For this reason, we have already started in September a quite ambitious plan of reorganization, reorganization, consolidation and at the same time development with the support of the existing shareholders, the HFSF and TMEDE, but also the future ones, who give us the resources to be able to to change the bank and fill a void that clearly exists in the Greek economy. It is the big bet of our Greek banking system.
It is the first time in the bank's 100-year history that there is a vision that is quite ambitious and ambitious, but at the same time realistic. The last months where the business plan is implemented are starting to be positive and this shows us that with the right conditions and the right people we can become a very healthy pole in the banking system.
Discussions between the existing major shareholders and Thrivest about its entry as a new shareholder are at an advanced stage. With this development, the bank will be able to complete the first stop on the "road map" of its restructuring, which is the successful increase of share capital, amounting to 473 million euros.
IPO will have a dual character: on the one hand the partial consolidation of its balance sheet and on the other hand a large amount will be channeled for the reorganization and development of the bank. In this plan, Thrivest shows the willingness to deposit a significant amount of capital and possibly create a larger banking pole together with Pancreatia with assets that will reach 8 billion euros, but mainly it will be a healed bank.
After IPO, an important step for Attica Bank is the sale of at least one portfolio of Non-Performing Loans out of a total of four, which is a milestone for the bank's history. Also, there will be an overall better management of the remaining portfolios and a gradual reduction of NPEs.
Regarding business financing there is a huge resource within the Greek economy and a need for financing that someone has to cover: on the one hand is the number of Greek businesses that remain excluded from the banking system plus the difference in the margin between deposit rates and lending.
This is the bet for the smallest banks, to be able to fill the void by offering speed, flexibility and, above all, a customer-centric approach, by having the right corporate governance rules, the right credit policy, listening to the customer and regaining extroversion. This bet we want to win at Attica Bank.