Real estate market is expected to be remarkably altered in the next five years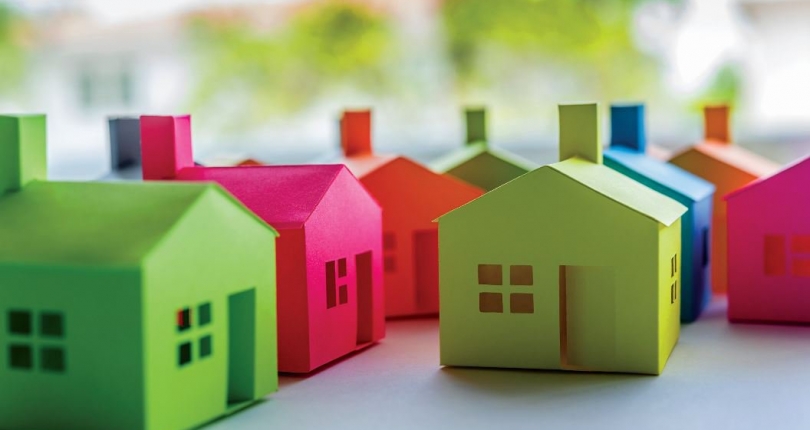 Real estate market is expected to be remarkably altered in the next five years
One out of two citizens want to move from their place of residence and a quarter of them want to buy their own house or rent one for many years, according to the findings RE/MAX research.
More than one in two citizens express the desire to move within the next five years away from their current place of residence, and of these, one out of four states that they intend to buy a property or rent for several years.
At the same time, it is noteworthy that 1 in 5 states that they are thinking of moving or buying a property in another country in the future, while in Greece the rate of property ownership remains at a record high compared to other European countries at 73%.
The above data are recorded in a survey recently carried out by the leading real estate network in the world, the company RE/MAX, with the participation of approximately 16,000 people from 22 countries in Europe. Respondents from Greece also participated in the survey and among other things emerging trends in the real estate sector were recorded.
The main conclusions of the survey show that 22 out of 100 Greeks who participated in the RE/MAX Europe survey say they are very likely to change their residence in the future. However, what emerges clearly from this research is the fact that many may say that they like living in the countryside, but when asked the crucial question about where they prefer to live, 63.2% answered clearly in the city.
At the same time, the 16,000 participants in RE/MAX's pan-European survey also answered another question related to companionship (which is of course related to the roof - property shared by couples), with Greeks preferring companionship in a percentage above from 50% stating that they wish to live with their partner/spouse in the future, while only 14% are not so afraid of loneliness, preferring to live alone and not share their roof.
In further detail, the main conclusions of the research are as follows:
Constant upward trends are recorded in rents with the percentage of home ownership in Greece remaining high, reaching 73%.
55% of respondents expressed the desire to move within the next 5 years, while 17% within the next year, when the corresponding percentage in Europe amounts to only 0.8%.
1 in 4 participants who are considering moving in the next five years say they will buy a property or rent it long term at 46% and 34% respectively. The type of property that dominates in both cases at a rate of 25% is the apartment.
Compared to the rest of the Europeans, Greeks are twice as likely to opt for long-term rent and only 20% are interested in buying a home compared to 34% of Europeans.
22% of Greek respondents said that they are very likely to change their residence in the future, while last year this percentage was much lower.
Change in lifestyle (32%), desire for more space (29%) and change in personal situation (23%) are the main reasons why citizens say they are now more likely to move compared to a year before. On the contrary, the factors preventing relocation to another property include the increased cost of living (30.7%) and the change in their financial situation (29.2%).
The rising cost of living is at the heart of many prospective property buyers' concerns. At European level, it is the most important factor, ahead of "change in their personal situation" (23%), "change in lifestyle" (23%) and "desire for more space" (22%).
In our country, the majority of survey participants (63.2%) stated that they prefer the city to life in the suburbs, while it is noteworthy that those who already live in an urban center wish to remain there because of the access in health care, better infrastructure and more job opportunities. A higher percentage is recorded only in Poland and Israel.
At European level, more and more citizens are looking to move to the countryside from the city (21%) rather than in the opposite direction (8%). If citizens remain steadfast in this trend, they will reverse a situation that dates back to 1800 and the start of the industrial revolution.
For the 36.8% who prefer living in the countryside, the slower pace of life, the proximity to nature and the reduced cost of living are the characteristics that justify their choice.
1 in 5 Greeks who participated are thinking of moving or buying a property in another country, with Italy and the UK at the top of preferences & top motivation the best lifestyle.
In all European countries, 1 in 10 are actively looking to invest in real estate despite economic turmoil due to war and the energy crisis. It is typical how this trend is reflected in the 17% of Europeans who are thinking of moving or buying abroad with the aim of investing.
Extreme weather has raised environmental concerns among European property buyers. More than 2/3 of Europeans are willing to compromise with a future home that will keep up with the demands and needs of the environment in contrast to Greece where more than 1 in 4 survey participants are not willing to compromise and accept anyone limitation for a more environmentally friendly home.
The need for access to fixed and mobile networks is coming to reshape the European housing market, with large differences between countries and age groups. In Greece, 45% of respondents are looking for an area with excellent landline and mobile connectivity. However, for more than 30% digital connectivity would not be a catalytic issue influencing their choice. In Hungary, France and Portugal, 57%, 55% and 54% respectively said they would only move to a location with good mobile and landline services. Much higher than Croatia, Slovenia and the Czech Republic (35%).