Real estate industry has 'key role to play in solving crisis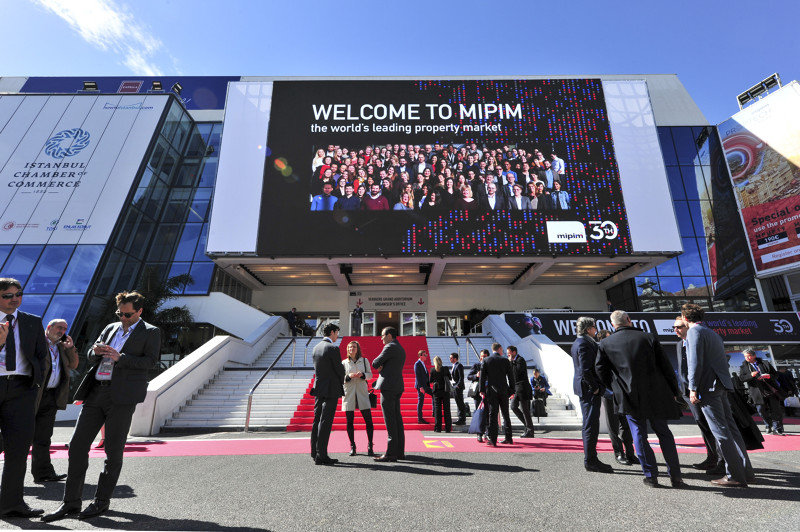 Real estate industry has 'key role to play in solving crisis
Top executives comment during the first day of this year's MIPIM exhibition.
The sustainable transformation of the real estate industry is set to take top billing at this year's MIPIM.
During the first day of this year's exhibition Christopher Mertlitz, head of European investments at investor W.P. Carey has emphasised that "climate is a topic that's increasingly being discussed, particularly given the current energy crisis" "The real estate industry has a key role to play given it is responsible for almost 40% of global CO, emissions," he said.

"We are greatly looking forward to this year's conference in Cannes. The real estate sector is fundamentally a people's business and that is especially true in times of volatility and disruption. MIPIM provides a can't- miss opportunity for the industry to come together and discuss key issues, such as how the real estate market will evolve within the context of a higher interest rate environment as well as other topics such as the way in which the industry can drive ESC transformation," Mertlitz added.
Mertlitz said that W.P. Carey was principally "sector agnostic" with a focus on "mission-critical" assets. "In particular wc sec attractive opportunities in sectors such as manufacturing, logistics, food production, grocery and DIY retail. These sectors have demonstrated impressive resilience and benefit from long-term secular trends," he said.
"We remain positive about the logistics and manufacturing sectors given the tremendous growth they have experienced in recent years due to e-commerce, as well as their key role in supply chains and the ongoing trend towards near-shoring."
Despite the uncertain macroeconomic climate, Mertlitz said he was confident about doing deals. "We anticipate central banks will continue raising interest rates in an effort to further tame inflation. However, we expect these hikes to be more incremental than those undertaken last year in 2022. Largely, it seems the market has transitioned to accommodate price adjustments related to rising rates, which is a positive sign as we kick off 2023," he said.
"The challenging rate environment also favours all-equity buyers such as W. P. Carey and will likely serve as a catalyst for more companies to pursue a sale-lease- back in order to unlock capital."
Europe's market of contrasts inspires investor confidence
Europe's real estate market is one of "contrasts, re-pricing, and resilience" according to Philip La Pierre, head of Europe, LaSalle Investment Management, who describes a marked difference between current real estate fundamentals and capital markets. "Acute inflation, and central bank tightening, is impacting these real estate value drivers in opposite ways," La Pierre told MIPIM News.

"Price discovery is a key theme for 2023. Differences in opinion between buyers and sellers are constraining liquidity today, but also producing opportunities across real estate equity and debt. "In contrast to some of the turbulence in capital markets. European real estate supply and demand fundamentals remain largely sound and resilient. As spring approaches, Europe's economy and real estate occupiers have demonstrated resilience to energy supply cut-offs and volatile prices."
According to La Pierre, the demand to relocate, expand or upgrade space continues, driven by European occupiers "playing catch-up post-pandemic". However, long-standing limitations on land use are constraining new real estate supply, helping to keep vacancy low and giving owners continued rental pricing power in sectors like logistics. "Real estate income is proving that it is able to work as an inflation hedge across many portfolios," he added.
"As we look ahead, we sec more divergence in outlook between assets of the same property type. Differences in assets in terms of market, physical quality, location, and the lifecycle will determine their future ability to attract and retain tenants. This trend is closely linked to the long-term theme of ESC transformation, which is not merely continuing but accelerating as a result of energy geopolitics and prices."
He said: "Decarbonising the value chain will remain incredibly relevant for Europe. There arc opportunities to be had, especially for investors prepared to act when sufficient risk premiums materialise and who understand the nuances of local markets and sectors."