Panos Panagiotidis is exiting Dimand after 17 years in the firm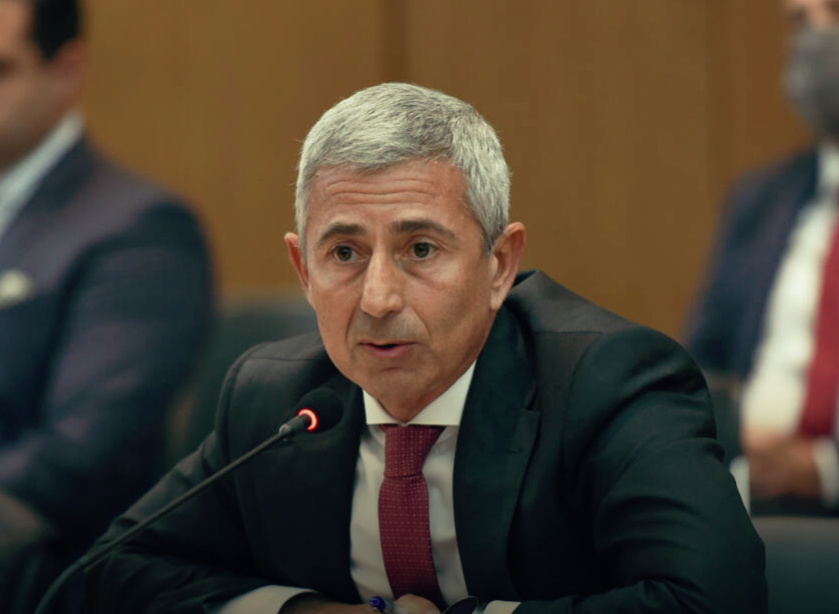 Panos Panagiotidis is exiting Dimand after 17 years in the firm
After 17 years in DIMAND and achieving one important milestone for the company; its listing in the Athens Stock Exchange, DIMAND's co-founder Panos Panagiotidis is exiting the company.
Starting in the founding team of DIMAND in 2005 with Dimitris Andriopoulos, his wife Perri Mouzakioti, and Niko Dimtsa (now CIO), they created one of the largest real estate development companies (and for many the highest quality) in Greece which recently successfully completed an IPO in the Athens Stock Exchange.

"Looking back, I feel grateful for the amazing journey over the years through which I was able to create professional bonds with many people who became my second family.
I thank my team for following me faithfully through all the joys, sorrows and challenges over the years. We have run many marathons with dedication, tenacity, strength and unmatched professionalism, creating the market leading team to produce the most iconic projects.
We have delivered more than 800,000 sqm of projects that remain market benchmarks. From the first green building with LEED certification (KARELLA OFFICE) until today we pioneered every step remaining leaders in real estate development.
But of course I am also grateful to all partners, researchers, suppliers, contractors who aligned with our goals and visions.
Ending this professional cycle, I am energized to start a new one with higher challenges and higher goals." commented Mr. Panagiotidis referring to this pivotal moment in his career.
His duties at DIMAND as Chief Operating Officer will be taken over by his partner of 20 years, Olga Itsiou, while Christos Fotiadis will take over the duties of Technical Director.
After the increase, Mr. Panagiotidis owns 1,121,220 shares and 6.002% of Dimand's total voting rights.
Dimand shared the news with an official press release
Here at DIMAND, always with sustainability as our compass, we enter a new dynamic period and proceed with the administrative restructuring required, in order to face, even more effectively, the future challenges that will lead our company to even greater growth.
In this context, we are pleased to announce the following organizational developments:
Anna Chalkiadaki, previously Deputy CFO at Prodea Investments, has assumed the position of CFO.
Maria Ioannidou, former CFO of DIMAND, takes over as Chief Business Development Officer of the newly created General Business Development Department.
Olga Itsiou, who has been an executive of the company for 20 years and has held the position of Technical Director of DIMAND for over 10 years, will assume the position of Chief Operations Officer
Christos Fotiadis, Civil Engineer, will take over as Technical Director of our company
Teta Karahaliou, who initially joined DIMAND's staff as Senior Strategy & Operations Executive, has recently taken over as Investor Relations Manager
Pepi Skordeli, who comes from the medical technology sector, is our new HR Director
Anthi Tzakou assumes the position of Marketing Director, with a successful career abroad
Please join us in wishing them every success in their new roles and responsibilities.
At the same time, we announce that the current COO and founding partner of DIMAND, Panos Panagiotidis, is leaving the company's management, for personnel reasons. Mr. Panagiotidis was partner for almost 20 years, with Mr. Dimitris Andriopoulos and Mr. Nikos Dimtsas. Mr. Panagiotidis with love, persistence and hard work contributed decisively to all that DIMAND has achieved until today.