Lamda hits new record in operating performance for its retail parks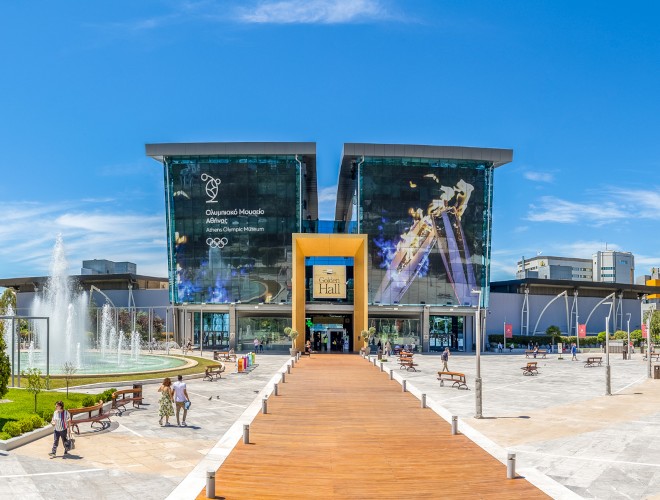 Lamda hits new record in operating performance for its retail parks
At the operating profitability level, Q1 2023 Group consolidated operating result (EBITDA) amounted to €8.0m profit
Lamda reports another record-breaking operating performance for its retail parks.
LAMDA Development Q1 2023 total Group consolidated operating result (EBITDA) before valuations and other adjustments amounted to €8.3m profit (vs. €4.5m profit in Q1 2022).
Key factors of said results in Q1 2023 are as follows:
Malls: significant growth to the operating profitability EBITDA, setting a new record on Q1 basis (€18.5m profit, 20% higher vs. 2022 and 12% higher vs. 2019 previous record, both on a comparable basis).
Designer Outlet Athens: positive EBITDA contribution with €2.4m profit in Q1 2023. Designer Outlet Athens is consolidated since 06.08.2022.
Marina Flisvos and Agios Kosmas (Ellinikon): strong growth in operating profitability EBITDA (aggregate €4.1m profit, 14% higher vs. Q1 2022). The annual (permanent) berth contracts account for 100% of total berth capacity, while tariff increases, based on the new pricing policy, effected during 2022 amounted to c.15%.
Ellinikon: significant increase in operating expenses, as the Group has significantly accelerated its efforts regarding project execution/development. Said increase adversely impacted operating results (EBITDA), registering €12.1m loss in Q1 2023 (€8.4m loss in Q1 2022).
At the operating profitability level, Q1 2023 Group consolidated operating result (EBITDA) amounted to €8.0m profit (€20.7m profit in Q1 2022). Note that Q1 2022 results included the positive impact of €16.1m fair value gain, based on the independent valuer's assessment of the Investment Property value (Malls and other properties) on 31.03.2022.
Worth mentioning that there was no independent valuation, performed by an independent valuer, for the Malls, other properties and the Investment Property held by HELLINIKON S.A. on 31.03.2023, since the next scheduled independent valuation is set on 30.06.2023.
Q1 2023 Group consolidated net results, after taxes and minority interest, amounted to €21.4m loss vs. €7.7m loss in Q1 2022. Said results include the negative impact from financial expenses, that do not affect the cash balance, related to the accounting recognition of future obligations of The Ellinikon7 (negative impact €11.4m in Q1 2023 vs. €8.3m in Q1 2022).