Restoration works in the historic property that used to house the Greek Parliament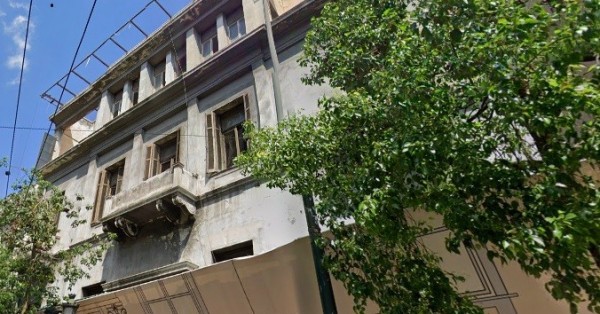 Restoration works in the historic property that used to house the Greek Parliament
The relevant contract was inked by the Attica Region.
The green light was granted to have the restoration and upgrade of the historic-listed building of the Parliament been started. The property is a monument located at 23 Filellinon Street, and its restorations will be financed by the Region, through the Attica fund 2014-2020 which ammouts at €4,141 .883.81.
The contract for the execution of the project was signed in Parliament by the Parliament Speaker Mr. Tassoulas and the representative of the contractor company, in the presence of the Attica Regional Governor G. Patoulis.

In particular, static reinforcement of the building, restructuring, as well as the reconstruction or repair of the individual elements are provided, in order to serve the new uses and to meet modern specifications, while maintaining its morphological character.
The building became the property of the Parliament by the National Bank, in 1996, having already passed a historic course, since its owners were the families Kriezi, Soutsou, Mavrokordatou, Theofili.
Its renovation, which is expected to be completed in two years, includes, in addition to its static and architectural elements, the restoration of its painting and other decoration.
The signing of the contract took place in the presence of the deputies Mr. Savva Chionidis and Charalambos Mamoulakis, the Head of the Managing Authority of the Region D. Drossi, civil engineers and members of the Technical Council of the Parliament, the head of the Technical Services Department of the Parliament Mr. Panagiotis Polychronopoulos, Legal Adviser and European Adviser Parliament.